In June we announced that our President and CEO, Jerry Clancy, is retiring September 30, 2018. The Board of Directors has named Becky Reed as LSCU's next Chief Executive Officer, effective October 1, 2018. Becky currently serves as Chief Operations Officer and Chief Information Officer at LSCU, as well as Co-Founder and Chairman of the Board for PureIT CUSO.
"The Board and I felt that it was important for the next CEO to know LSCU's legacy and understand the value in Jerry's leadership style," said Becky. "His representation of our culture – being approachable, personal, informal, and treating everyone like family – is something I want to continue as we move forward."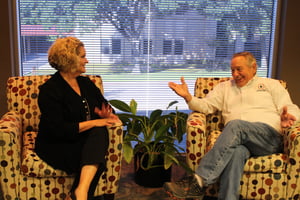 The Board didn't have to look externally to fill the leadership position. Since Becky began as COO in April 2014, she has demonstrated her abilities as a leader, innovator, and true believer of LSCU's good-business philosophy. It began with the implementation of a new lending philosophy, one that provided opportunities for Members who would have previously been denied. The new approach to lending also led to some of the lowest charge off ratios in the credit union's history.
In 2015, Becky took over the technology department and successfully overhauled LSCU's IT infrastructure – creating a more efficient, more secure, and much more flexible information system. This opened the doors to LSCU's core system conversion, as well as new online and mobile banking platforms; all of which were large-scale projects led by Becky in 2016 and 2017.
When asked why she wanted the CEO position, she said, "LSCU is poised to use its new technology moving into the future - collaborating with other credit unions to combat financial disruptors in the industry." Her first big initiative as CEO will be developing a new, robust credit card program in 2019, complete with rewards and more options for Members. She also looks forward to being a strong advocate of the credit union model and movement on a national scale.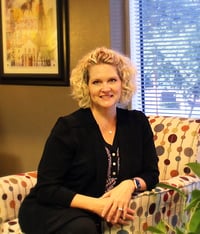 Becky came to LSCU shortly after leaving her CEO position at Western Heritage Credit Union in Alliance, Nebraska. She has more than 22 years' experience in the credit union industry and has been working with credit unions in the DFW Metroplex since 1996. Becky also grew up in the Lone Star state. She says, "I wasn't born here, but got here as quick as I could!" She graduated high school in Mansfield, went to college, got married and started her family here – she even has the drawl prove it.
Want to learn more about Becky? Connect with her on LinkedIn or check out her personal blog, Bossy Becky!