We're excited to announce our new Online Payment Center launched on Wednesday, April 18th. With a fresh, new look and mobile optimized design, the Online Payment Center is better than ever. We hope you'll find the updates more user-friendly and benefit from the new features.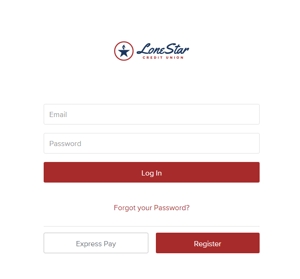 Save Payment Information
Quickly make your payment each month by storing the checking or savings account information you frequently use for payments..

Schedule Recurring Payments
Now you can set up recurring monthly payments from your checking or savings account so your loan payments are made on-time each month.

Make a One-Time Payment Without Logging In
If you prefer to not log in to the Online Payment Center or just need to make a quick one-time payment, you can now do so with the Express Pay option on the login screen. You will need to have your account information (for the primary account holder) and payment information on hand when making payment using the Express Pay option.
The good news is, if you've already registered for the Online Payment Center you'll be able to use your email address and current password to log into the new site. If you've registered for the online payment center with multiple email addresses, please log in using the one you most recently registered with.
Questions?
We're your credit union and we're here to help! Just give us a call at 800.588.6928, send us a secure message online, or contact us at lonestarcu.org.